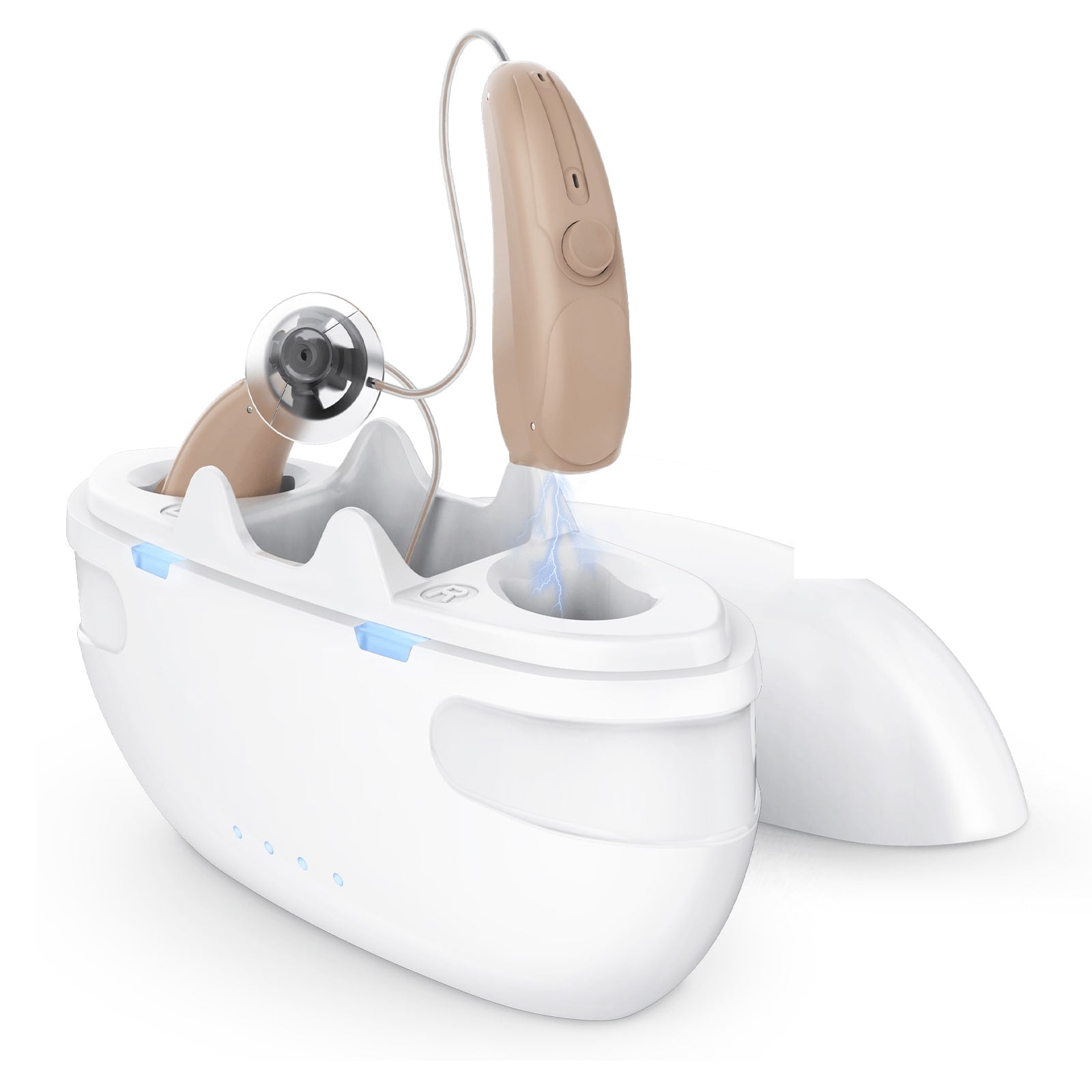 Panda Hearing Aids Quantum
The Panda Quantum Hearing Aids include an easy-to-use app that turns your home into a personalized hearing clinic. It guides you through a thorough hearing test, similar to what audiologists offer, to assess your hearing needs.

After testing, you can quickly customize your hearing aids with the 'Automatic Optimization' button, which precisely adjusts the sound for your ears, avoiding the need for costly and time-consuming audiologist visits.

Panda Hearing's pioneering technology makes customized, high-quality hearing care accessible and convenient, right from the comfort of your home.
Quantum Leap in Hearing Technology:
The Panda
®
Quantum Hearing Aids redefine what you expect from hearing enhancement. Discover a world where superior hearing is accessible to all.
Affordable Precision:
Why pay more when you can pay less for more? Panda
®
Quantum offers audiologist-grade personalization at just one-tenth of the traditional cost. Quality hearing care has never been this accessible.
Affordable Clarity:
Why pay more for less? Join the revolution with Panda
®
Quantum, where advanced hearing technology meets cost efficiency. Say goodbye to the old way of spending thousands and hello to premium hearing at a fraction of the price.
Customized Hearing at Your Command:
Our revolutionary app-controlled frequency band adjustments mean you're always in the driver's seat of your auditory experience. With Panda
®
Quantum, your hearing aid evolves with you.
Years of Innovation in Your Ears:
We've poured years of research into creating the Panda
®
Quantum, so you can enjoy the pinnacle of hearing aid technology without breaking the bank.
Introducing the Panda® Quantum Hearing Aids – the culmination of years of innovation aimed at revolutionizing the hearing aid industry. This cutting-edge device goes beyond traditional hearing aids to offer a personalized auditory enhancement that's both affordable and easy to use.
With Bluetooth 5.0 technology, the Panda
®
Quantum connects to your devices for music streaming and phone calls, ensuring you're always connected to the sounds that matter most. The adaptive feedback control automatically adjusts amplification levels based on your surroundings, with the ability to manually refine settings from 10dB to 100dB.
Designed for comfort and discretion, the BTE (Behind-the-Ear) Panda
®
Quantum is nearly invisible to others and comfortable enough for all-day wear. It's also compatible with eyewear, making it a versatile choice for various users.
Experience the next generation of hearing aids with the Panda
® 
Quantum – where innovative technology meets unparalleled affordability, providing a clear, personalized hearing experience for everyone.
Panda® Quantum offers a world-class listening experience without the world-class price tag.
We believe in revolutionary hearing aid technology for all, not just a few.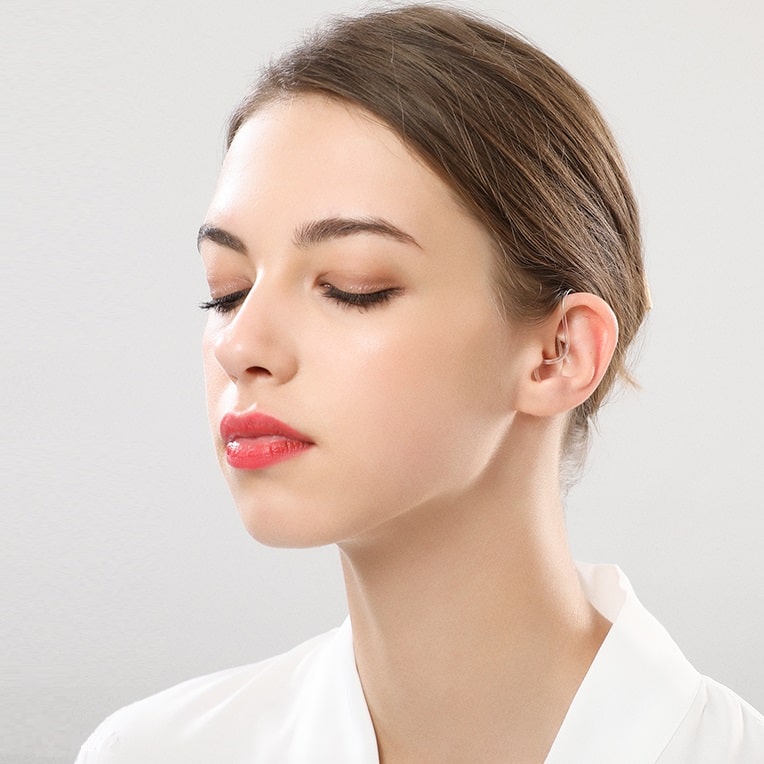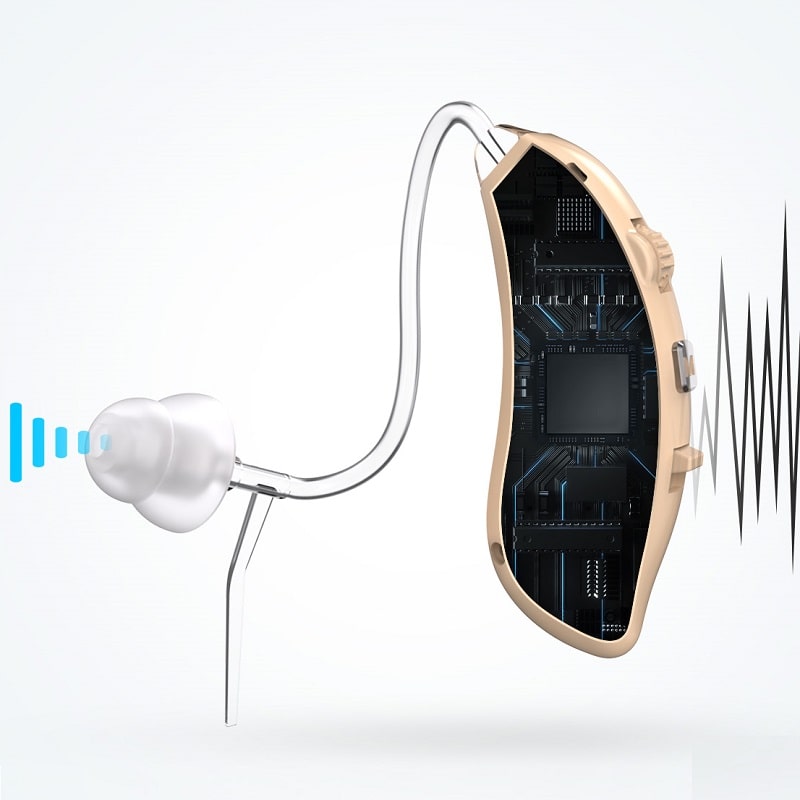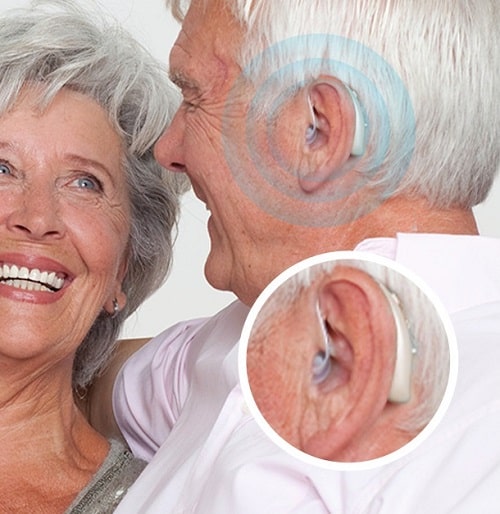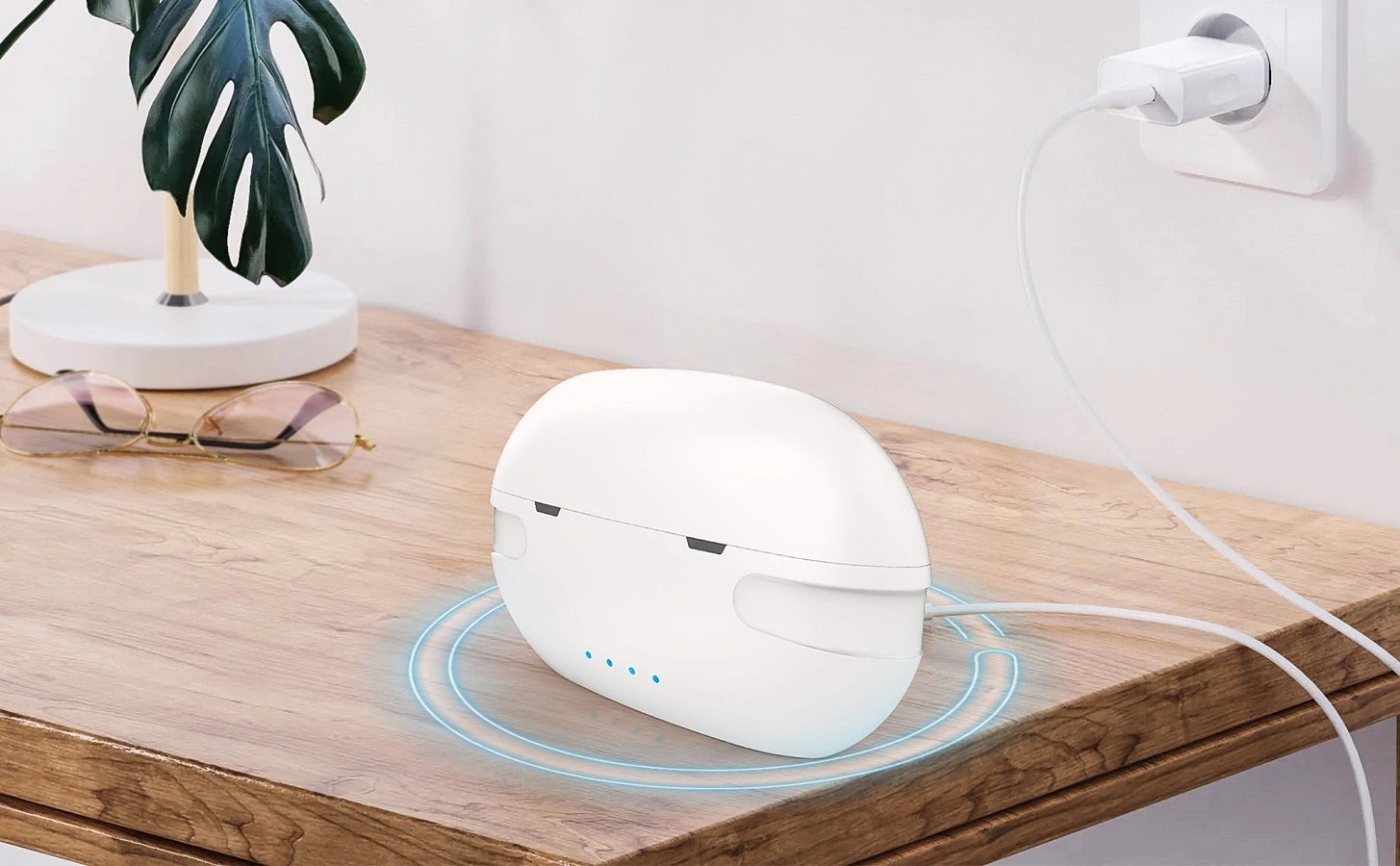 With just 3 hours of charging, your day is clear for the taking with over 25 hours of use.
For the active and the always-on-the-move, the Panda Hearing Aids Quantum is your perfect companion. With a rapid charge and extensive battery life, complemented by a sleek charging case, your hearing aids will keep up with your lifestyle, ensuring you're never sidelined. Not only do you get exceptional battery life, but our charging case acts as a power bank, ensuring you have 3 to 4 full charges at your fingertips. So why wait? Take the first step towards better hearing today and experience the difference that our hearing aids can make in your life.
With the Panda® Quantum, cost doesn't compromise quality. We offer you a smart, self-guided hearing evaluation and optimization that rivals the ones you'd pay thousands for — all at a fraction of the price.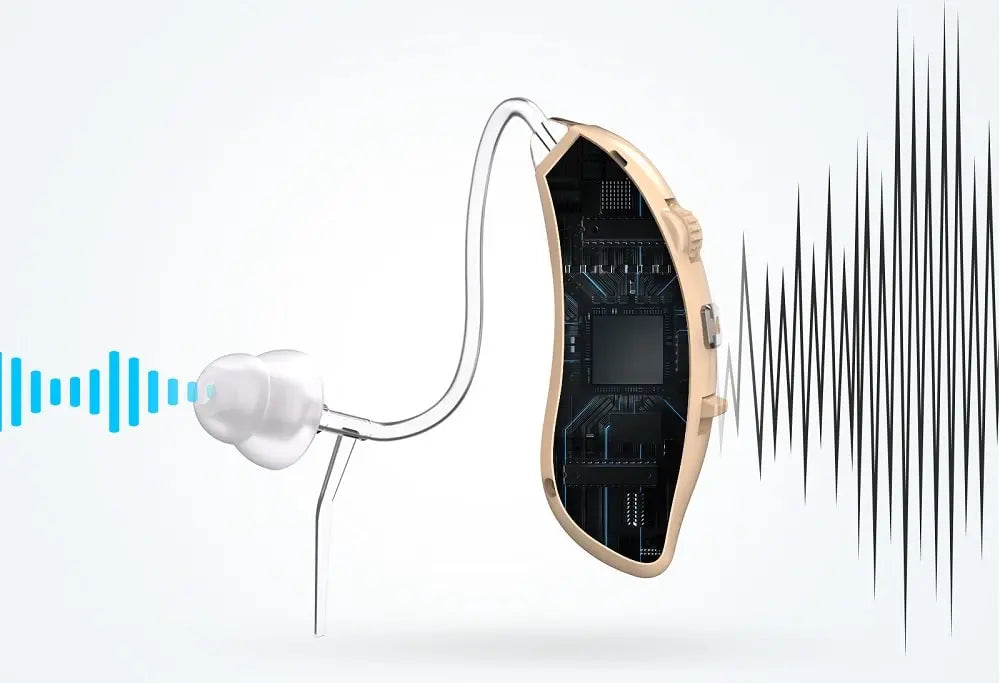 Decades of Innovation at Your Service
The Panda® Quantum represents a paradigm shift in personal hearing enhancement. Crafted from years of dedicated research and development, this device is engineered to offer a bespoke auditory experience traditionally only available through expensive audiologist services.
With Panda® Quantum, you don't just hear more, you hear right.
Better Hearing or Your Money Back promise
Discover the joy of clear communication and reconnect with the world around you with our revolutionary hearing solution.
Experience a new level of hearing clarity with our advanced hearing solutions. From noisy environments to quiet conversations, never miss a beat and stay connected with your loved ones. Try it now and elevate your hearing experience!
How hearing better leads to living better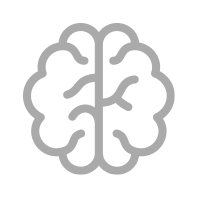 MENTAL HEALTH
Hearing better helps keep our minds attentive and sharp.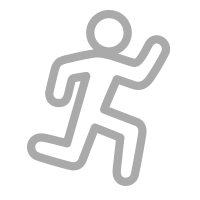 PHYSICAL HEALTH
Hearing better helps us maintain an active lifestyle.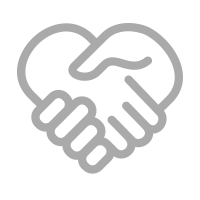 RELATIONSHIPS
Hearing better helps keep us connected to loved ones.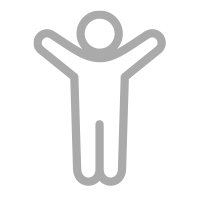 DAILY LIFE
Hearing better makes everyday life easier.
top-of-the-line product that has been certified to meet the highest quality and safety standards.
FCC, ROHS, CE, EMC CERTIFICATIONS
Panda® Quantum have undergone rigorous testing and received certifications for FCC, ROHS, CE, and EMC, ensuring that they meet the highest quality standards in terms of electromagnetic interference, environmental protection, and consumer safety. You can trust that our product has been thoroughly tested to meet and exceed industry standards, giving you peace of mind while you enjoy better hearing. With Panda® Quantum, you don't have to compromise on quality or safety.
Join the thousands who have improved their quality of life with our reliable and effective hearing aids. Trust us to help you hear better and live better.
"I never knew how much I was not hearing until I got pandahearing aids."
"I have had other brands but these are the 'Cadillac' of them all!"
"Your hearing aids have opened a whole new world for me. I can now enjoy music, TV and conversations."
"Having the television battle with the husband — turn it up, turn it down, turn it up, turn it down — it's gone, it's absolutely gone."
"The sound quality of my Panda hearing aids is exceptional."
"If I had to do this all over again, I would have purchased hearing aids 10 years ago."
We include earbuds in 3 different sizes with each hearing device allowing 99% of customers to get the perfect and comfortable fit.
Customers in the USA can expect to receive their order from our US warehouse within 3 business days of placing it.
Please refer to our shipping policy page for information on shipping to destinations outside of the USA.
When purchasing hearing aids from retail stores, the selection is limited to a few large global brands and prices are often marked up by as much as 1500%. The reason for this could be that manufacturers are adding unnecessary features to the hearing aids to drive up their cost.
Additionally, government regulations make it difficult for audiologists to provide their patients with the best care and treatment. As a result, audiologists are compelled to sell hearing aids at a higher price in order to cover their expenses.
At our company, we sell our hearing devices online and work directly with top hearing aid manufacturers using state-of-the-art technology. This allows us to keep our overhead costs low and pass on the savings directly to you.
Hearing device x1
Charging case x1
Earplugs x3
USB Cable x1
Cleaning Brush x1
Instruction Manual x1
Panda Hearing was established to address the issue of insurance companies not covering hearing aids, leaving hard-working Americans with limited options. We offer high-quality hearing aids at affordable prices so that everyone can afford to purchase a pair. In fact, our prices are so reasonable that they won't be a burden on anyone's budget.
Definitely! Our hearing aids are designed to mitigate tinnitus by overlaying the internal ringing with other sounds.
We are confident that our hearing aid will be an absolute life-changer for you. However if you are not satisfied let us know, we have a 14-days money-back return policy.
Not at all. Although we sell our hearing aids as a pair, they are designed to function both together and independently. This means that if you have one-sided hearing loss, you can comfortably use just one hearing aid - either the right or left, based on your specific requirement.