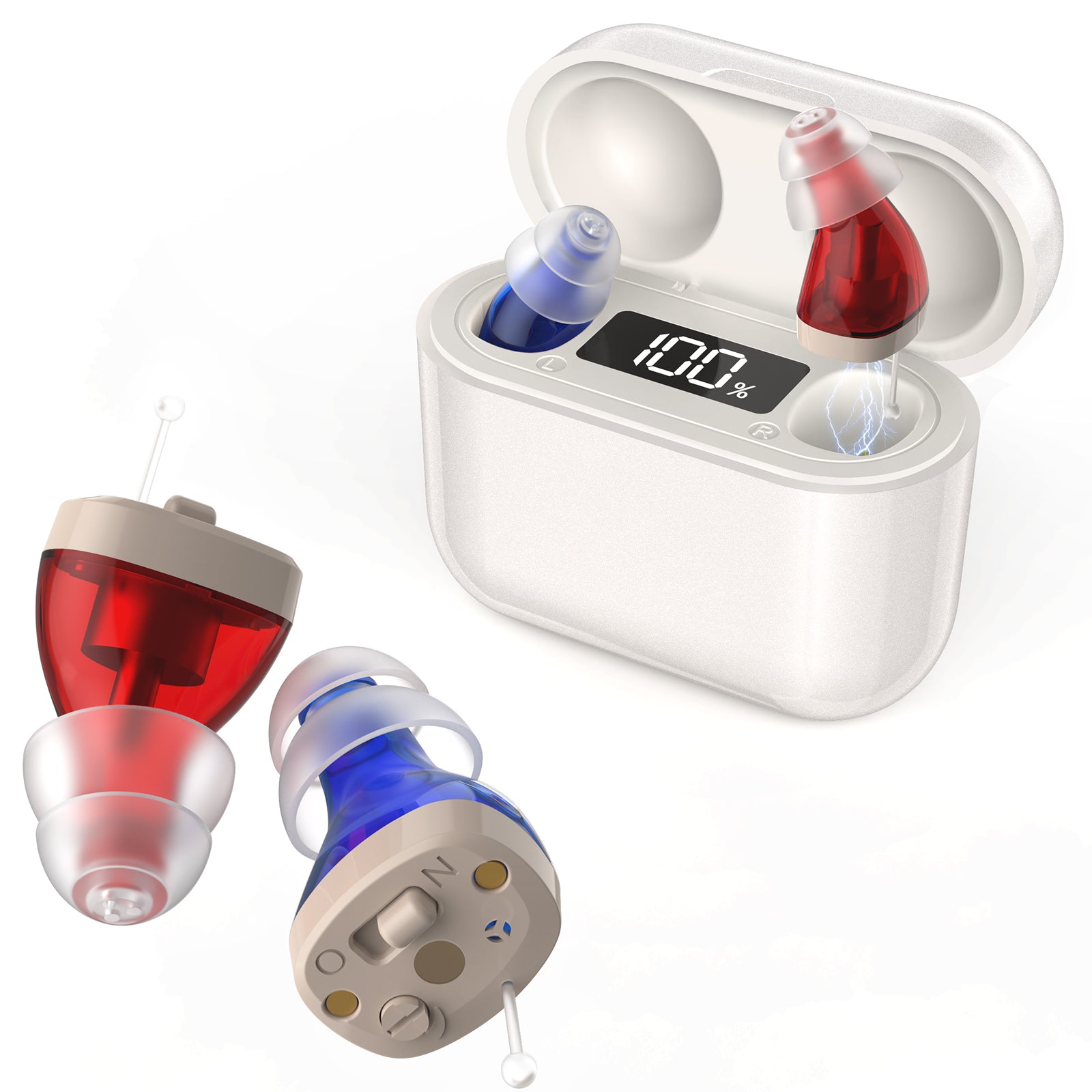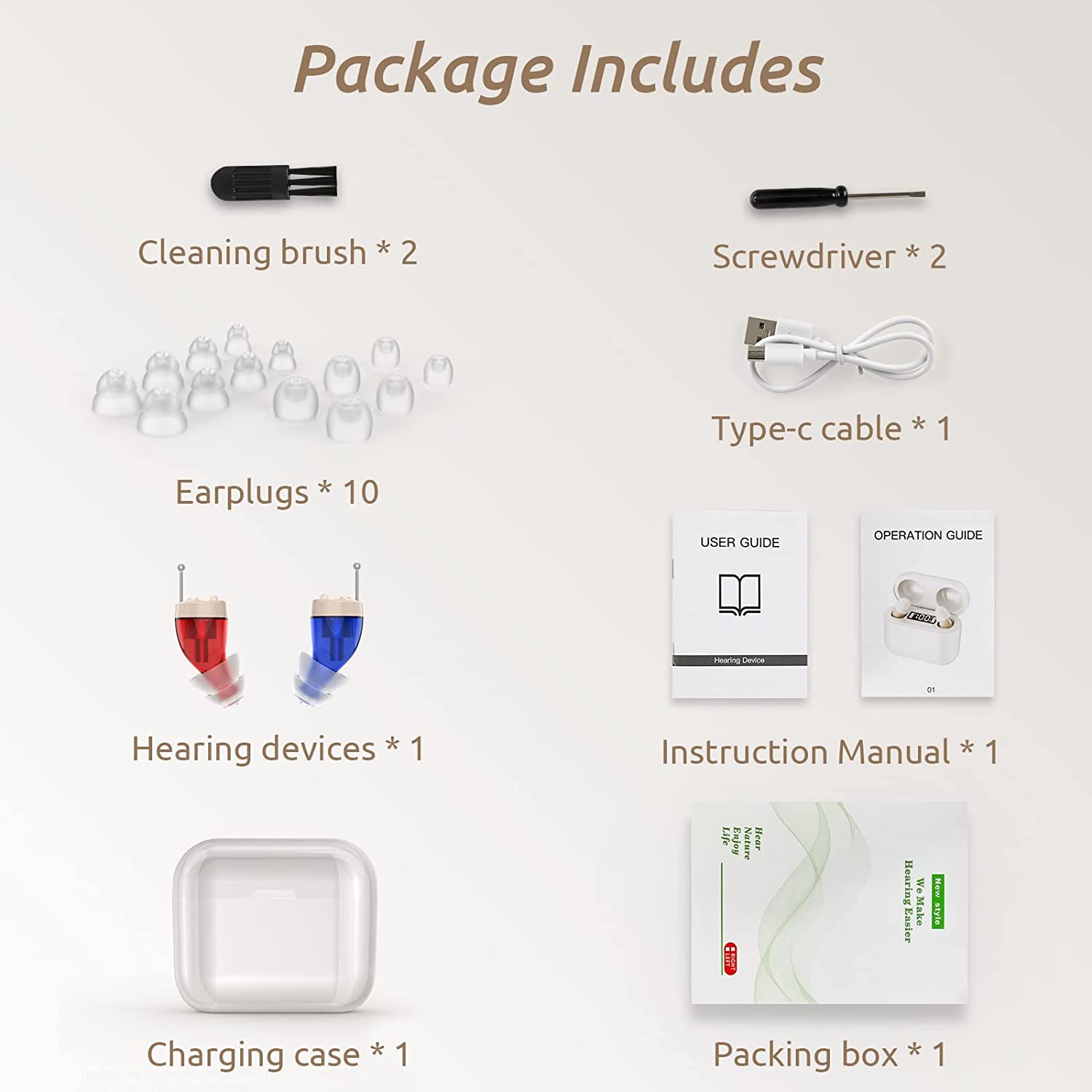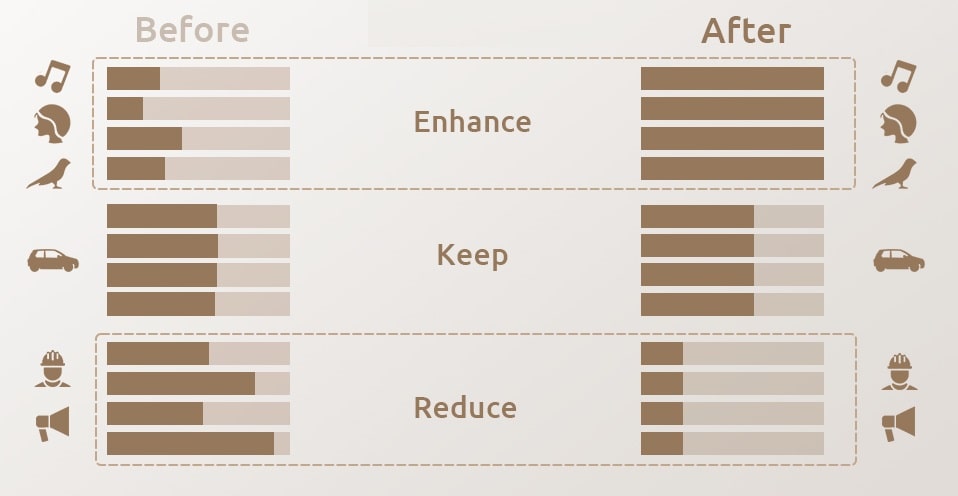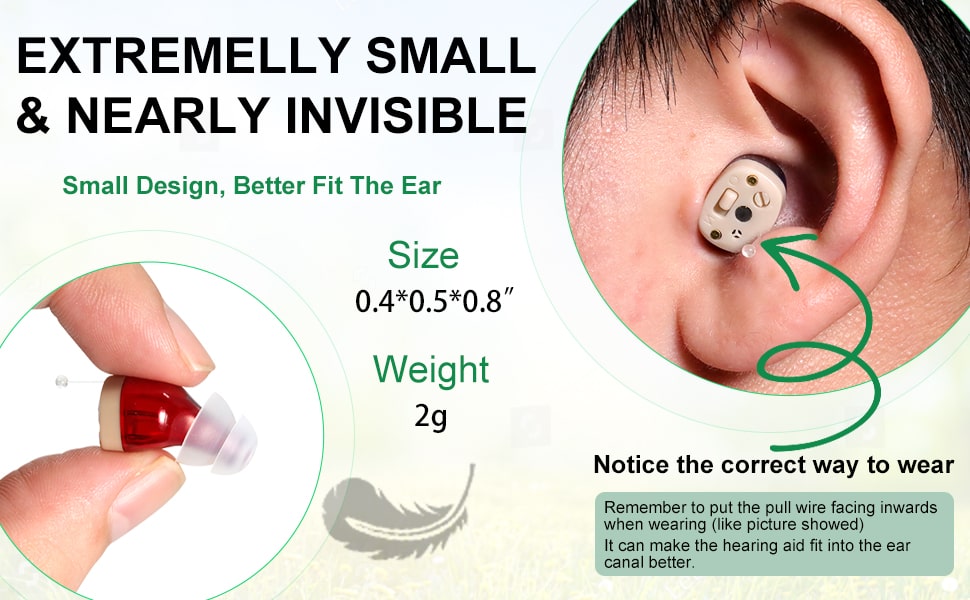 Panda Hearing Aids Ultra
US: Get it in just 3 days! 🇬🇧 UK: Receive in 24 hours! Local stock available in Canada too.🐼
With Panda® Hearing Aids Ultra, cherish every chat, giggle, and song. In our prime years, sounds become memories - let's make them clear and beautiful.
Do you yearn for the days when the laughter of your grandchildren was music to your ears? When the simple pleasure of listening to the birds sing or engaging in heartfelt conversations didn't feel like a distant memory? Your golden years should be filled with joy, connection, and the sweet symphony of life's simple pleasures.

Panda® Hearing presents our latest hearing aids designed especially for the golden hearts - the seniors who deserve the best.
🌟 A Companion for Every Occasion: Our upgraded, virtually invisible hearing aids are here to keep you connected with life's rhythm. Whether you're at a concert, an important meeting, or simply enjoying your favorite TV show, Panda® ensures you never miss a beat.
🌟 Rich and Vibrant Sound: Unveil the sounds of life with our noise-reducing technology, offering an enhanced audio quality that cuts down background noise by 50%. Immerse yourself in the richness of conversations, the depth of music, and the serenity of nature's sounds.
🌟 Stylish and Convenient: Panda® Hearing Aids Ultra boasts a unique design, featuring a blue color for the left ear and red for the right, coupled with a sleek, pure white portable charging box. Let your personal style shine through, even with your hearing aids.
🌟 Power to Keep You Going: With our portable charging case, you'll never have to worry about running out of power. A quick 2.5-3 hour charge gifts you an impressive 30 hours of non-stop usage, ensuring the rhythm of your life stays uninterrupted.
🌟 Commitment to Your Satisfaction: Your satisfaction is our top priority. Our dedicated after-sales service is a testament to our commitment to ensuring you get the best from your Panda Hearing Aids Ultra. Your world is a symphony of sounds.
Don't let any note go unheard. Choose Panda Hearing Aids Ultra and experience life in all its sonic glory.
Designed to provide you with a discreet hearing solution without compromising on quality.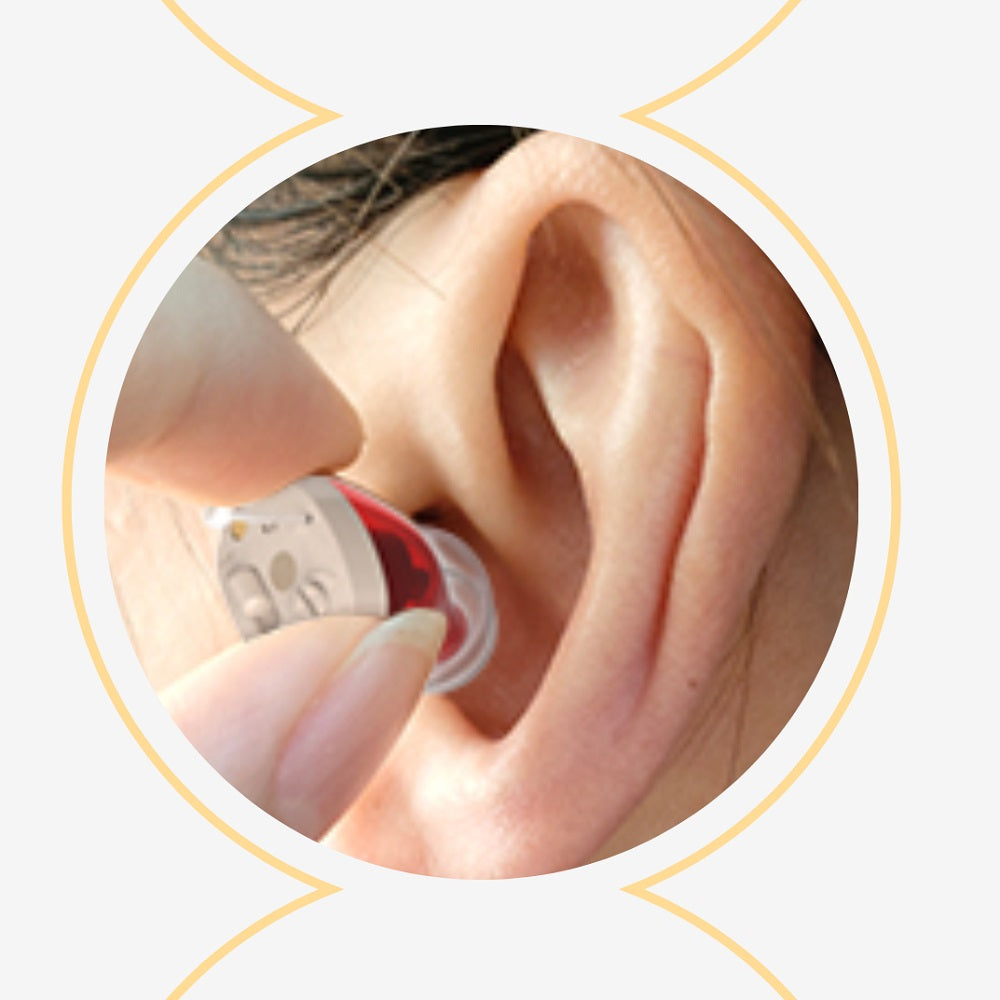 Discreet & Stylish
Effortlessly chic and comfortable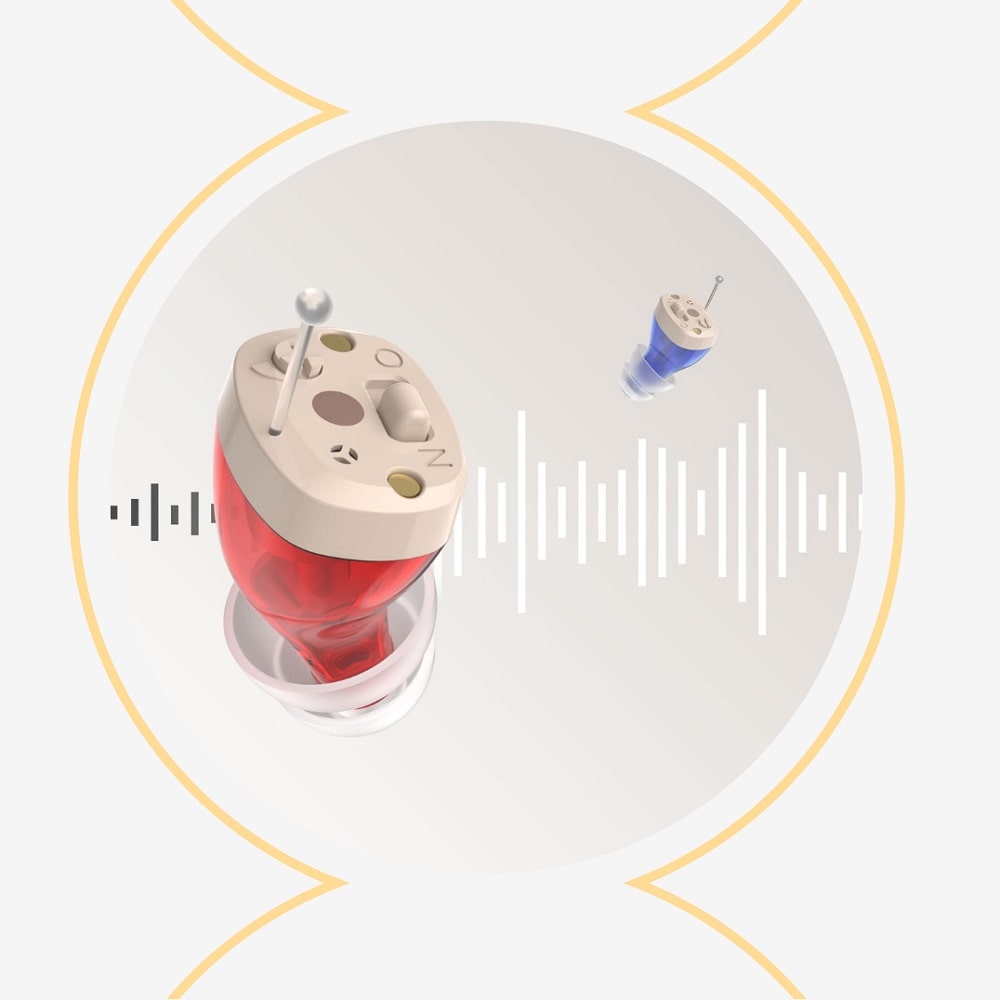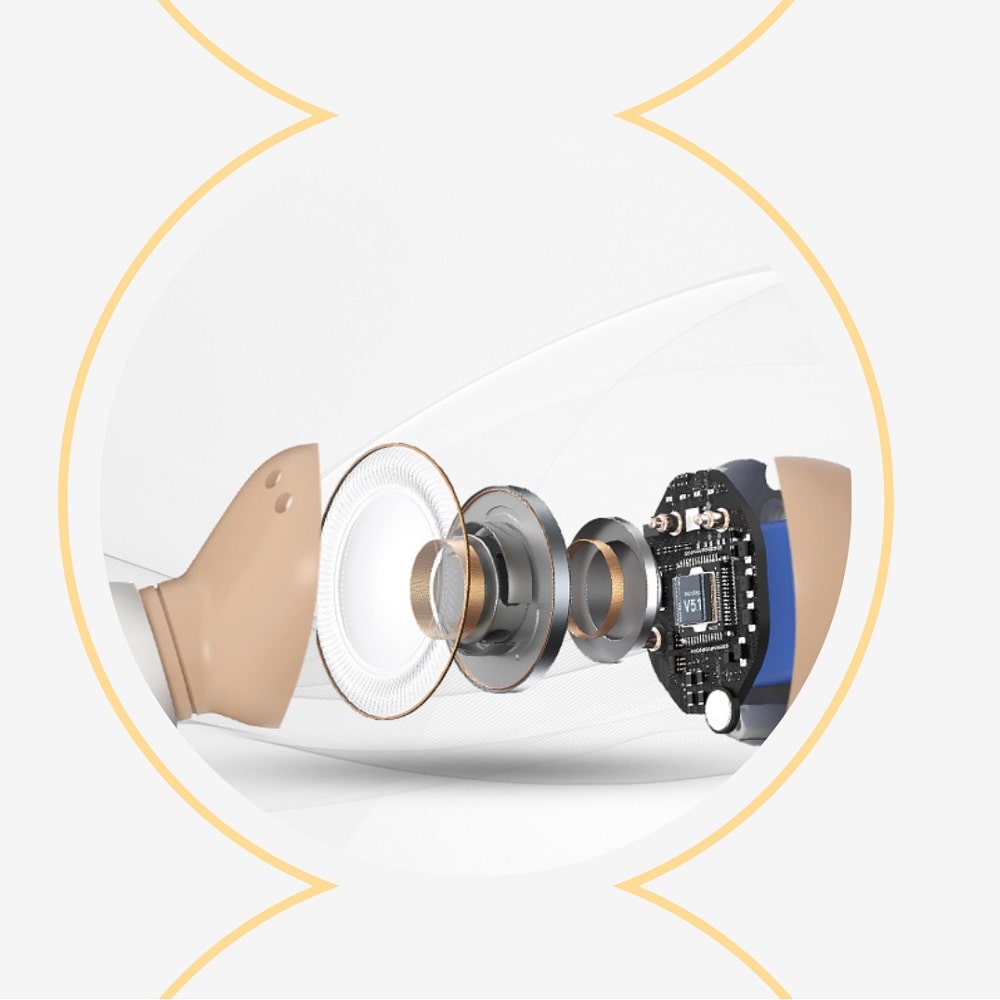 Comfortable
Noise cancellation algorithm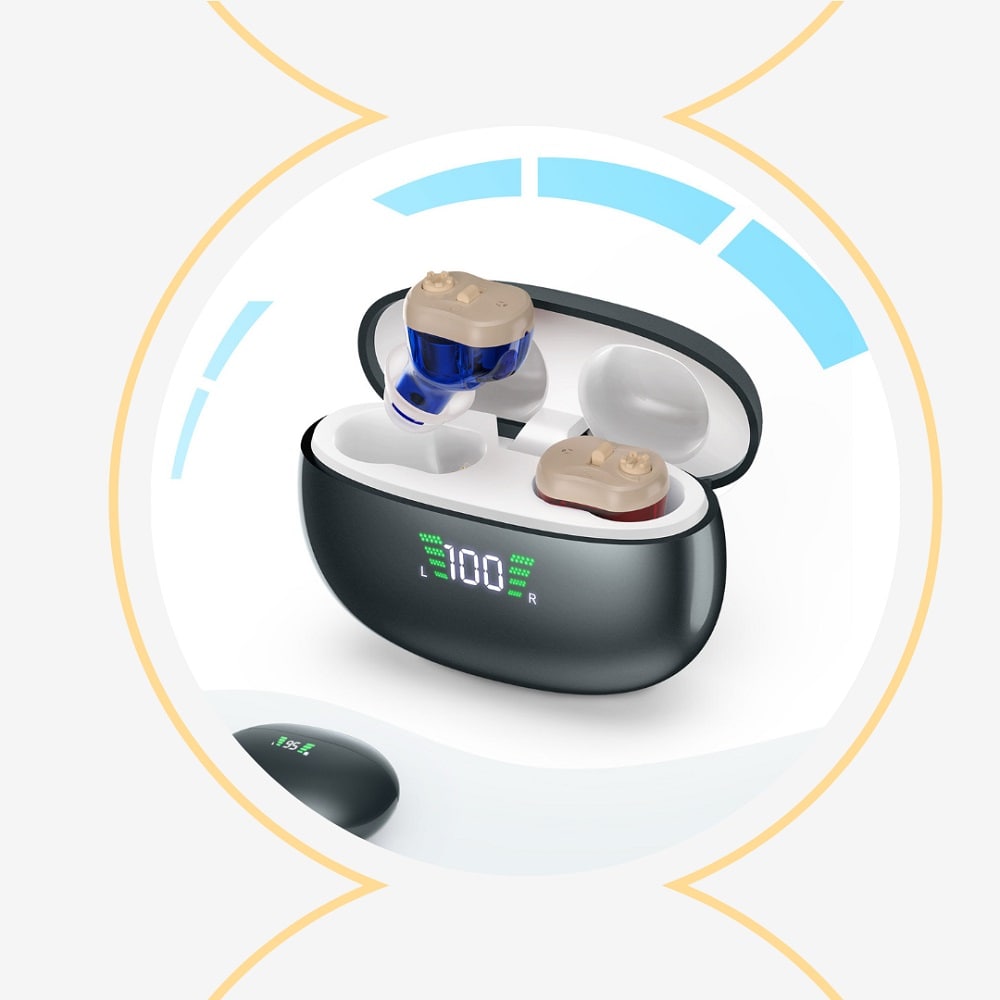 Charging Case
Super-fast charging capability
Feel the Rhythm of Life with Panda® Hearing Aids Ultra
Visualize yourself surrounded by nature's orchestra, every rustle, every bird's song enveloping you in a melodious embrace. Picture the thunderous applause and cheers as you witness your grandchild score in a game, the palpable excitement making your heart flutter. Wander through bustling cities, soaking up the chorus of urban life, or find serenity in the peaceful whispers of a village. End your day on a high note with the immersive storytelling of your favorite television show. This is the life you can experience with Panda® Hearing Aids Ultra's noise-canceling hearing aids. Encased in a sleek, portable charging case, they're ready for wherever your journey takes you. Don't just exist, live and feel life's symphony with Panda® Hearing Aids Ultra!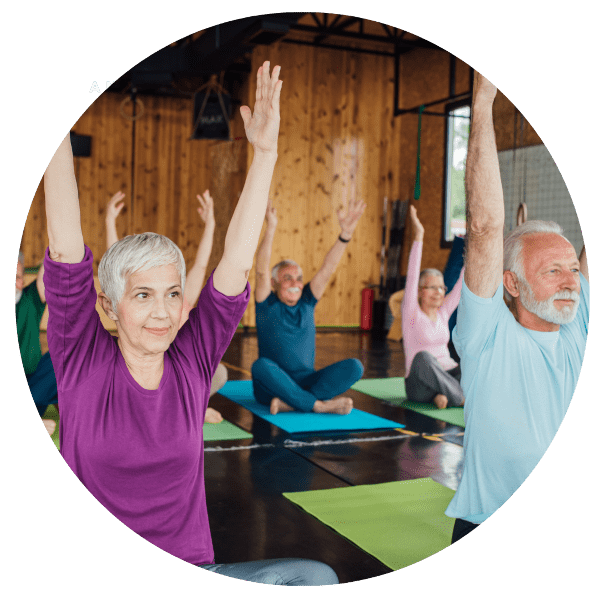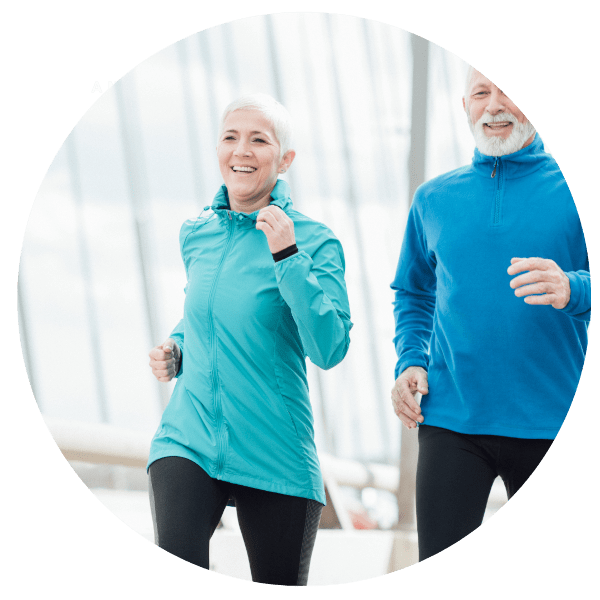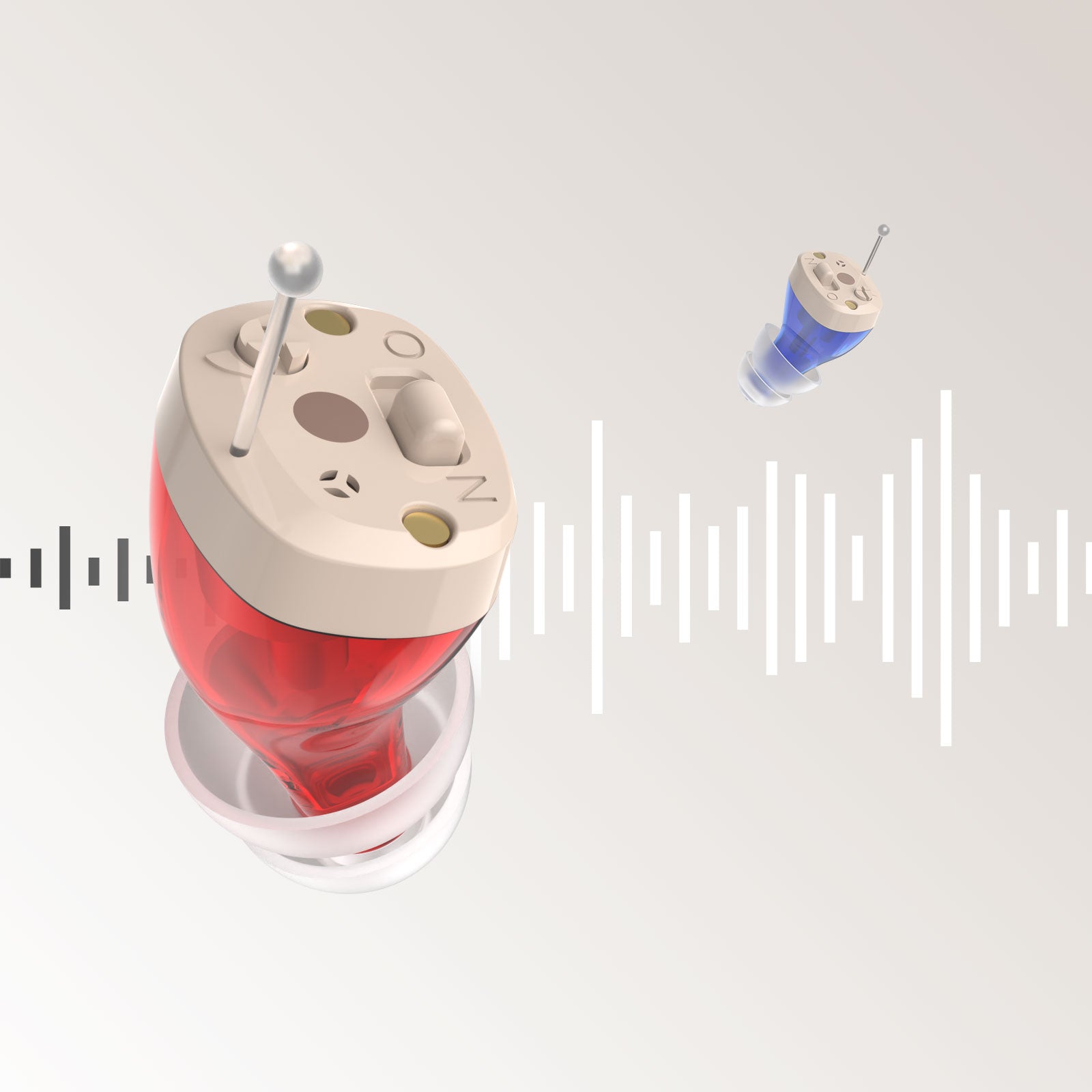 105 hours of backup power
Reconnect with the world. Let Panda® Hearing Aids Ultra guide you back to the sounds that make life worth living.
Dive into rich, uninterrupted moments with your loved ones. Enjoy a phenomenal 30 hours of crystal-clear audio, and with our compact charging case, amplify that to an astounding 105 hours! Caught off-guard? Charge up quickly in just 2.5-3 hours.

With Panda® Hearing Aids Ultra, life's melodies never fade. Dive back into the sounds that matter most. Your world awaits.
💪 Empower Your Independence!
Rediscover the joy of hearing with Panda's innovative hearing aids. Our commitment is to empower you with technology and support that helps you regain control and live your life without boundaries.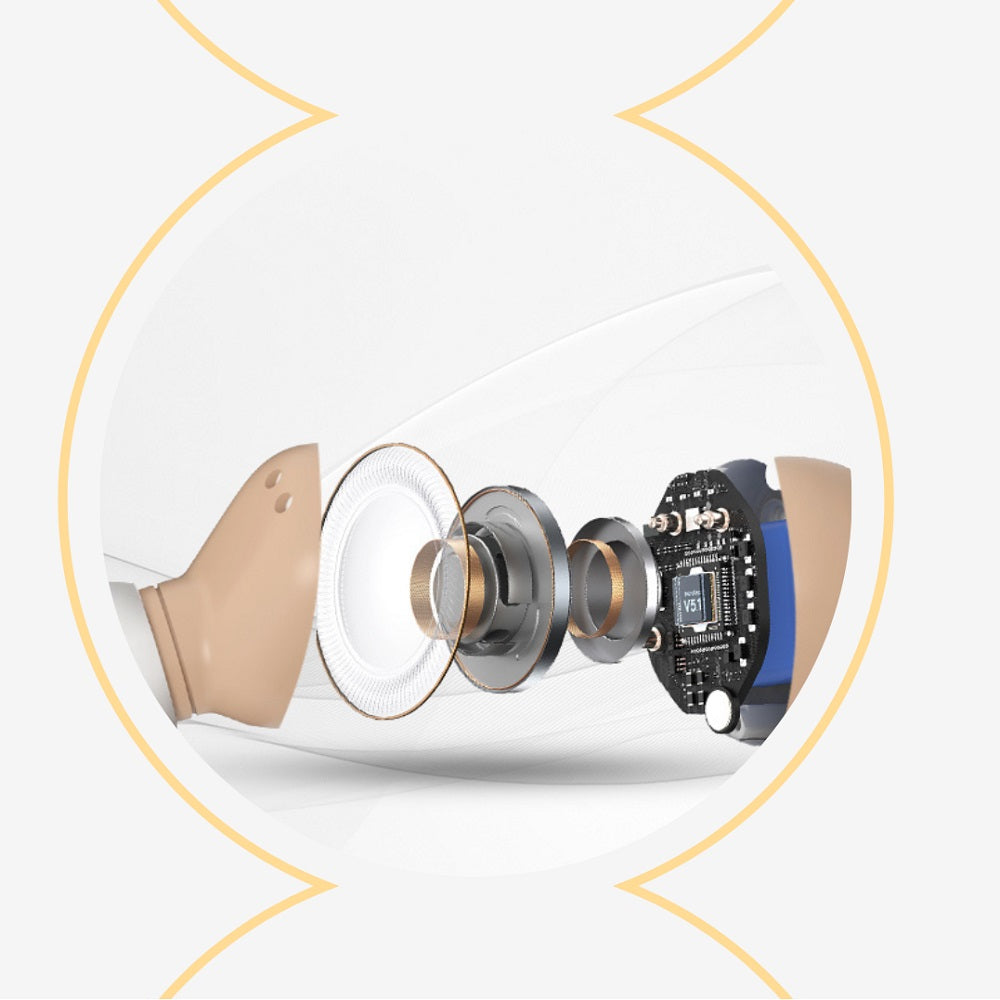 Never miss a word
Using Wide Dynamic Range Sound Compression (WDRC) Technology, our Panda® Hearing Aids are powered by an updated DSP chip and 16-channel multi-core processor chips. This technology allows for a wider range of sounds, making soft sounds more audible, while preventing loud sounds from becoming too harsh. Say goodbye to the limitations of low-end hearing aids with our advanced technology.
Better Hearing or Your Money Back promise
Discover the joy of clear communication and reconnect with the world around you with our revolutionary hearing solution.
Experience a new level of hearing clarity with our advanced hearing solutions. From noisy environments to quiet conversations, never miss a beat and stay connected with your loved ones. Try it now and elevate your hearing experience!
top-of-the-line product that has been certified to meet the highest quality and safety standards.
FCC, ROHS, CE, EMC CERTIFICATIONS
Panda® Hearing Aids have undergone rigorous testing and received certifications for FCC, ROHS, CE, and EMC, ensuring that they meet the highest quality standards in terms of electromagnetic interference, environmental protection, and consumer safety. You can trust that our product has been thoroughly tested to meet and exceed industry standards, giving you peace of mind while you enjoy better hearing. With Panda® Hearing Aids, you don't have to compromise on quality or safety.
How hearing better leads to living better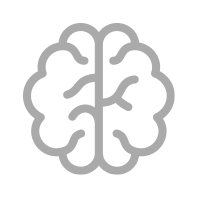 MENTAL HEALTH
Hearing better helps keep our minds attentive and sharp.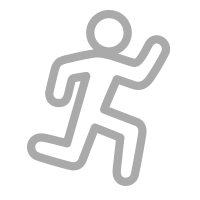 PHYSICAL HEALTH
Hearing better helps us maintain an active lifestyle.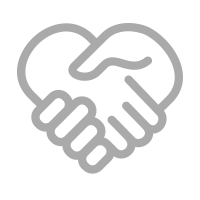 RELATIONSHIPS
Hearing better helps keep us connected to loved ones.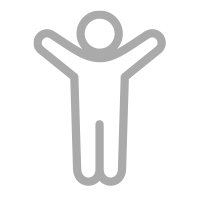 DAILY LIFE
Hearing better makes everyday life easier.
Join the thousands who have improved their quality of life with our reliable and effective hearing aids. Trust us to help you hear better and live better.
"Having the television battle with the husband — turn it up, turn it down, turn it up, turn it down — it's gone, it's absolutely gone."
"The sound quality of my Panda hearing aids is exceptional."
"I have had other brands but these are the 'Cadillac' of them all!"
"Your hearing aids have opened a whole new world for me. I can now enjoy music, TV and conversations."
"I never knew how much I was not hearing until I got pandahearing aids."
"If I had to do this all over again, I would have purchased hearing aids 10 years ago."
We include earbuds in 3 different sizes with each hearing device allowing 99% of customers to get the perfect and comfortable fit.
Not at all. Although we sell our hearing aids as a pair, they are designed to function both together and independently. This means that if you have one-sided hearing loss, you can comfortably use just one hearing aid - either the right or left, based on your specific requirement.
Customers in the USA can expect to receive their order from our US warehouse within 3 business days of placing it.
Please refer to our shipping policy page for information on shipping to destinations outside of the USA.
When purchasing hearing aids from retail stores, the selection is limited to a few large global brands and prices are often marked up by as much as 1500%. The reason for this could be that manufacturers are adding unnecessary features to the hearing aids to drive up their cost.
Additionally, government regulations make it difficult for audiologists to provide their patients with the best care and treatment. As a result, audiologists are compelled to sell hearing aids at a higher price in order to cover their expenses.
At our company, we sell our hearing devices online and work directly with top hearing aid manufacturers using state-of-the-art technology. This allows us to keep our overhead costs low and pass on the savings directly to you.
Hearing device x1
Charging case x1
Earplugs x3
USB Cable x1
Cleaning Brush x1
Instruction Manual x1
No, our hearing devices don't require that you take a hearing test. These hearing devices have only one goal in mind: to isolate and enhance sounds such as voices, music and TV.

Panda hearing aids® are configured for the most common types of hearing loss and works for the majority customers out of box. Each hearing device can be easily adjusted for your hearing loss level.
Panda Hearing was established to address the issue of insurance companies not covering hearing aids, leaving hard-working Americans with limited options. We offer high-quality hearing aids at affordable prices so that everyone can afford to purchase a pair. In fact, our prices are so reasonable that they won't be a burden on anyone's budget.
Our hearing aids are designed to mitigate tinnitus by overlaying the internal ringing with other sounds.
We are confident that our hearing aid will be an absolute life-changer for you. However if you are not satisfied let us know, we have a 14-days money-back return policy.